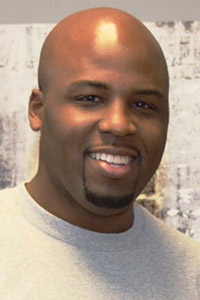 Dr. Tyjuan Williams
Dr. Ty Williams earned a bachelor's degree in biology from Paine College before attending the Medical College of Georgia School of Dentistry and graduating in 2008. He attends CE courses monthly to remain current on the latest advancements in dentistry and is a member of the GDA, GDS, EDDS, and ADA. Dr. Tyjuan Williams has been serving the Augusta community for over 8 years, providing friendly and high-quality dental care for our patients.
Meet Our Team
At the office of Tyjuan Williams DMD, we are more than a dental team. We are a small family committed to providing our patients with the same level of compassion and service that we would show our own loved ones. We invite you to contact our office today to schedule an appointment with Dr. Tyjuan Williams, our dentist in Augusta, Georgia. We hope to see you soon!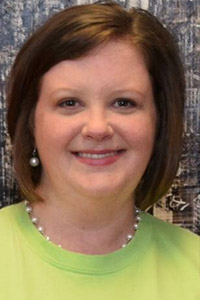 Melanie – Office Manager
Melanie has been part of our team for over three years, and has over 20 years of dental experience as a dental assistant, dental receptionist, and now office manager. She is extremely dedicated to providing the best atmosphere for our patients as well as our team, and is truly blessed to have found Dr. Tyjuan Williams, Amber, Nikki, Janessa, Terrance, and Jasmine—who are like family. She thanks God for putting them in her life. She also appreciates our loyal patients. Melanie is married to her high school sweetheart, and they have 3 children. Their oldest daughter will be attending Auburn University in August 2017, their 13-year-old son just started guitar lessons, and their 10-year-old daughter takes baton lessons. Melanie absolutely loves to paint! Her favorite scripture is "For I know the plans I have for you" (Jeremiah 29:11), which declares that the Lord plans to prosper you and not harm you, but rather give you hope and a future.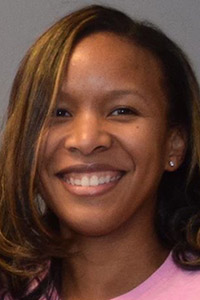 Janessa – Registered Dental Hygienist
Janessa became part of our team over 3 years ago and will have been a hygienist for 9 years as of May 2017. She graduated from
Trident Technical College
. Janessa tries to ease her patients' fears about their dental visits, keeps a smile on her face, and always supports her coworkers. She has the best patients, coworkers, and boss!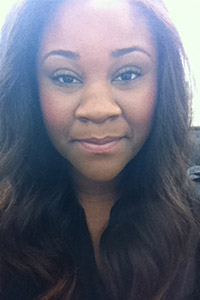 Jasmine – Registered Dental Hygienist
Jasmine started at Tyjuan Williams DMD in November of 2013. She graduated from the former Medical College of Georgia with a Bachelor of Science in dental hygiene. In addition to her hygienist duties, she tries to bring laughter and joy to all she meets. After all, it's a great feeling to love her workplace and her coworkers, especially the bond of friendship that she shares with each of her fellow coworkers, who take great pride in their work. Jasmine is a native of Thomson, Georgia. She enjoys travelling and spending time with family and friends.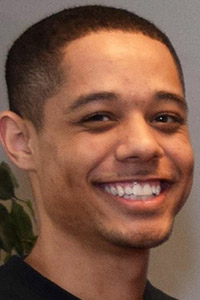 Terrance – Dental Hygienist
Terrance joined us over 2 years ago. He earned a BA in dental hygiene from GRU in 2013. Terrance is always positive, light-hearted, and hopeful to keep a smile on everyone's face. He loves how supportive and caring our patients and coworkers are. In his free time, he enjoys drawing, especially on Snapchat.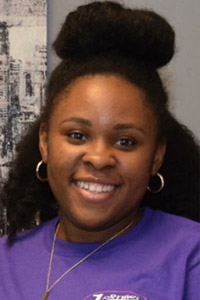 Amber – Dental Assistant
Amber is a certified dental assistant and has worked with Dr. Tyjuan Williams for over 3 years. She does her best to help our patients feel relaxed when they visit the office, and is always positive and supportive toward her coworkers throughout the day. She loves our amazing patients and wonderful coworkers!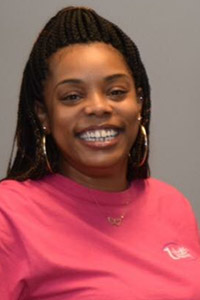 Lashonda (Nikki) – Dental Assistant
Lashonda became a dental assistant in 2009, and joined our office over three years ago. She is a great and positive worker, always helping patients changes their smiles. Lashonda loves working in an office where we are more like a family than coworkers. Her hobbies include watching basketball (Duke Nation), taking photos, shopping, and reading books. Her beautiful, 4-year-old niece has her heart. Lashonda's favorite scripture is "I can do all things through Jesus Christ who strengthens me" (Philippians 4:13).